Do you run a beauty salon or a clinic or a spa? Are you considering replacing your existing lineup of pedicure spa chair and equipped with a new well-balanced one? Or maybe you first move into the business mentioned above, and look for the opportunity of success? At any rate, you are in luck! Dongpin, as a pedicure chair supplier, can help you to avoid and understand the errors before buying.
The worldwide spa chair market is generally overwhelmed by best pedicure chair supply in China.
Especially the pipeless pedicure chairs are becoming increasingly popular instead of traditional pedicure chair among the market. Why?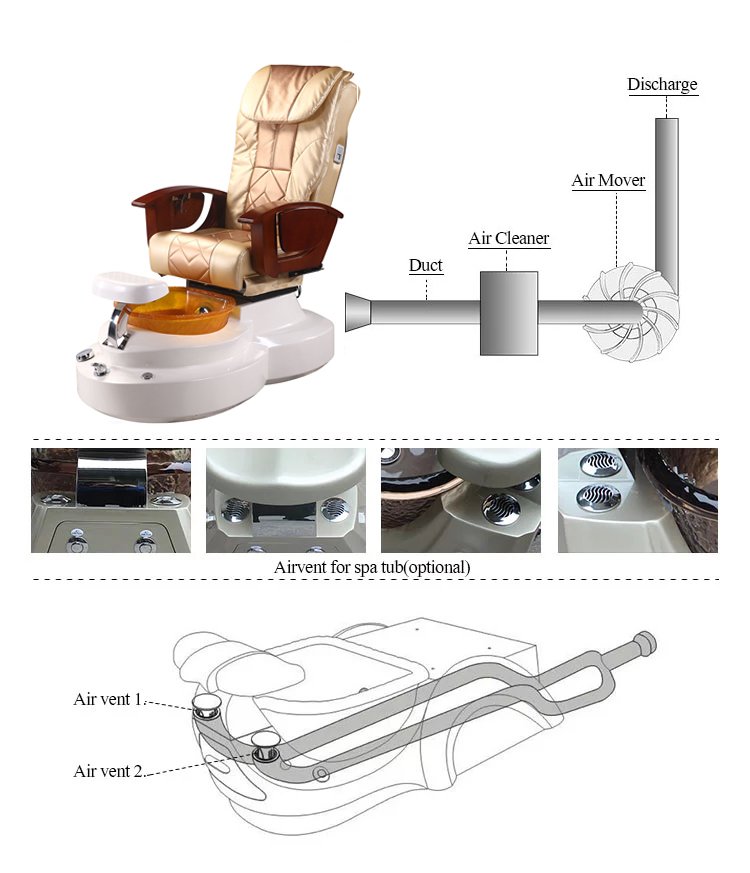 Six Benefits of Using Pipeless Pedicure Chair:

-Sanitation

It's terrible for a salon if a traditional piped pedicure chair is improperly cleaned, which will cause hygiene problems and cross infection between customers. Therefore, the pipeless pedicure chairs stand out in the industry, which don't need to clean and brush those numerous pipes. All you have to do is just three steps: take off the removable jet, sanitize it and finally put it back on.

It's far less likely for your next customer to get infected through contamination of the chair's water system by the dead skin cells and bacteria than old fashioned piped pedicure chairs.

-Less Maintenance

Because of fewer pipes, it means fewer leaks, clogs, and maintenance problems. The water never leaves the bowl which means fewer service calls and does not need to try to find the moving parts.

-Time Saving

Without pipes and plumbing, you don't need to spend extra time on installing drainage or water supply. The only thing you need to do is to fill the basin in the sink as fast as you can and then throw the dirty water in the same sink after the treatment. All the steps only require a few minutes!

-Space Saving

Pipeless pedicure chairs tend to be portable and convenient with wheels at the bottom so they are easy to be moved around.

-Money Saving

Less maintenance means fewer money costs. You don't need to hire contractors and don't need complicated work which can damage the equipment, all you need is to buy your pipeless pedicure chairs and provide the same comfort with less money.

-Quieter

It's annoying for a salon to have whirring noises which can cause a bad experience for customers because it's not relaxing at all. Thanks to pipeless pedicure chairs, they are far quieter because they don't need any noisy pumps pushing water through pipes.

Therefore, for a more sanitary and comfortable service, pipeless pedicure chair really matters in the salon and will become a trend. So why not choose it?

Tags: pedicure spa chair, Pipeless Pedicure Chair Benefit