Skincare Refrigerator
Product Detail
Feedback now
Skincare Refrigerator
*The skin care refrigerator can conveniently store your expensive skin care products and cosmetics, and can be well placed on any dressing table, but in addition to being beautiful, cooling skin care products can actually benefit your skin. Experiments have shown that cold skin care products are most useful when you want to constrict blood vessels to obtain a firmer, firmer appearance of the skin (such as reducing dark bags or puffiness).
*This means that eye creams, face creams, jade beauty rollers, and products with high vitamin C content are better when stored in the refrigerator, while water-based products (such as toner and mask) can provide cooling effects and make dull or sunburned skin .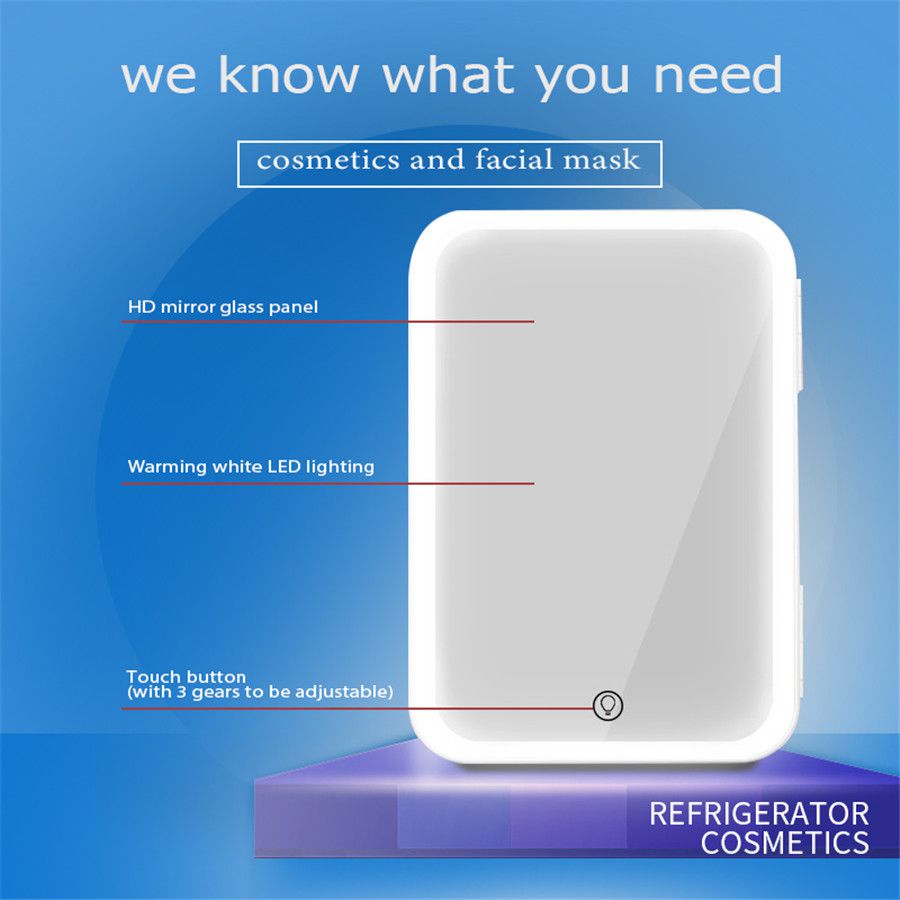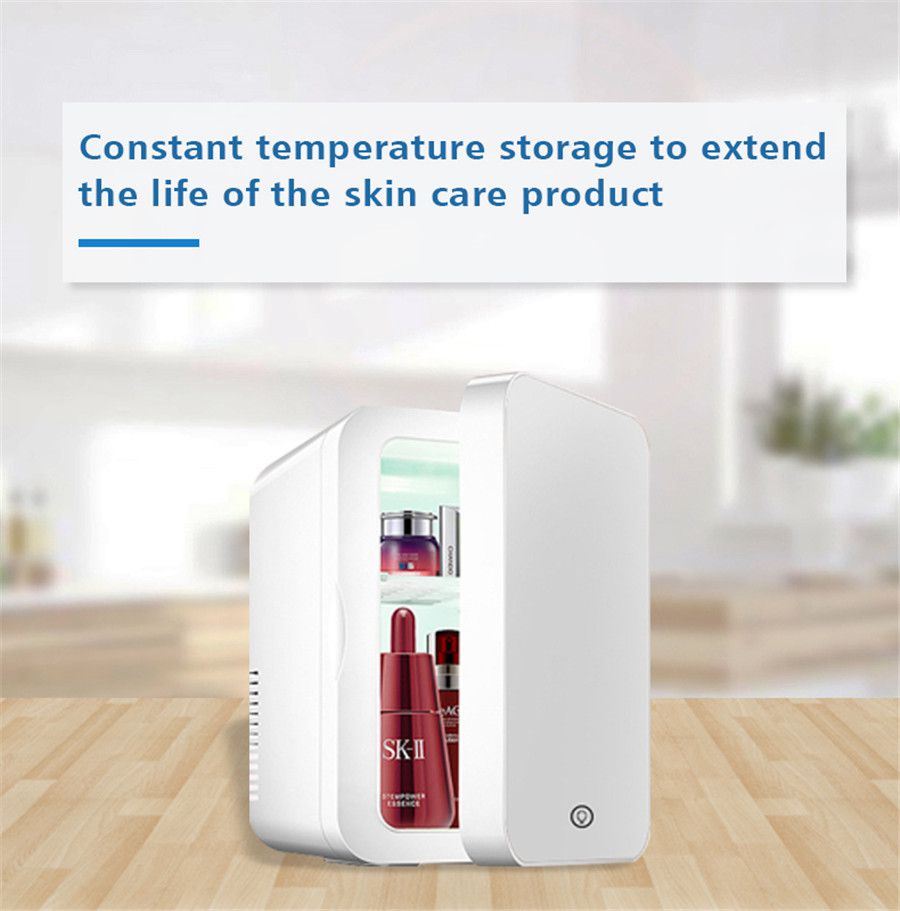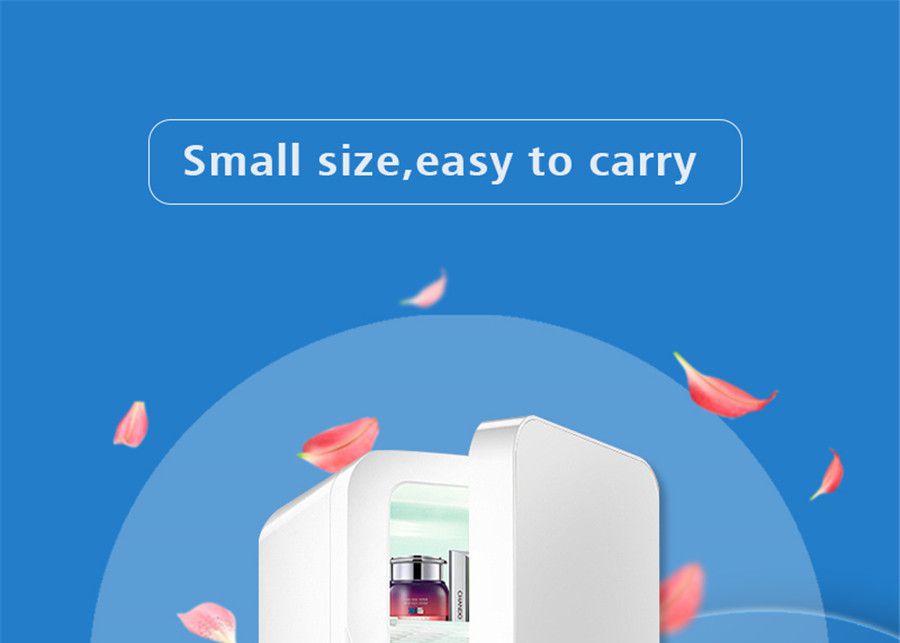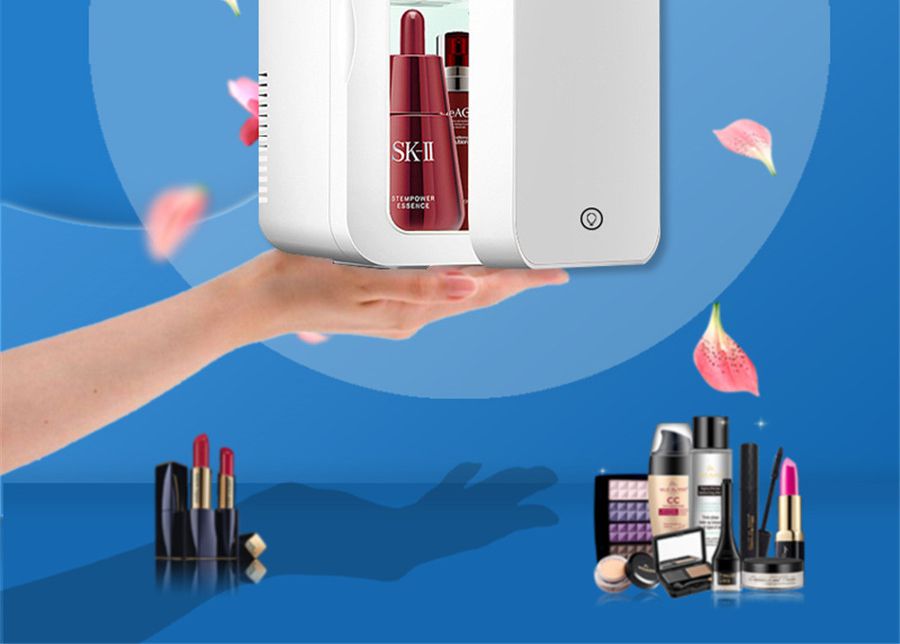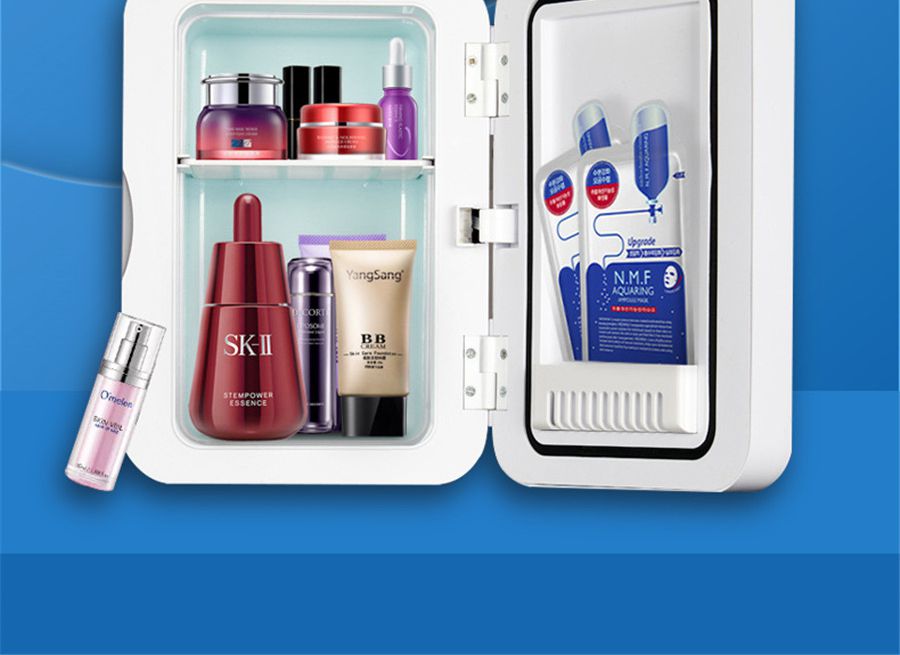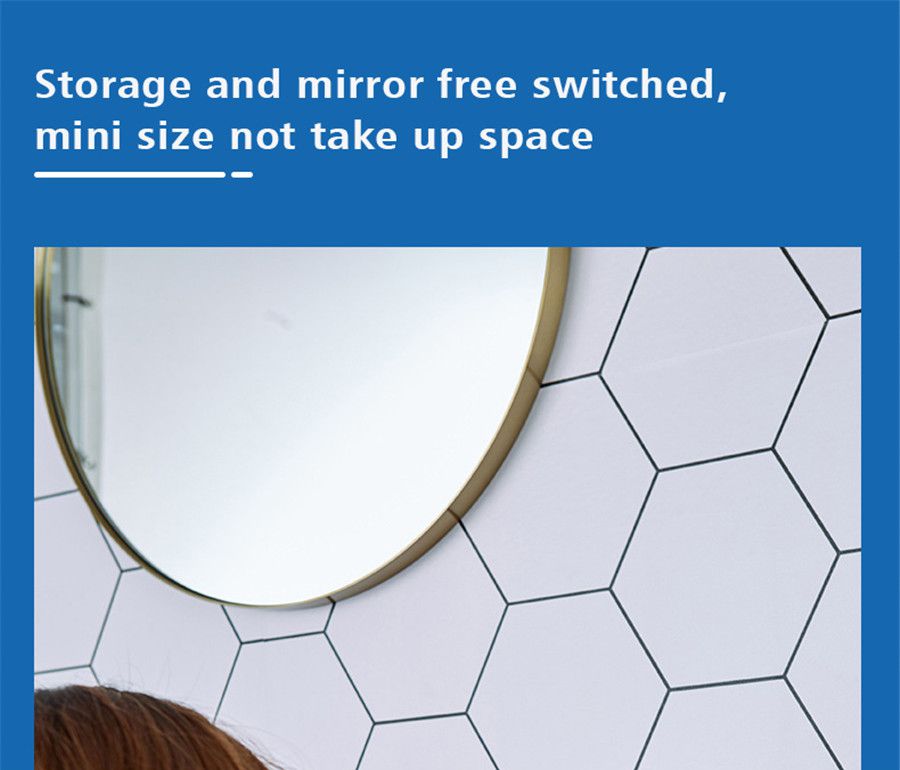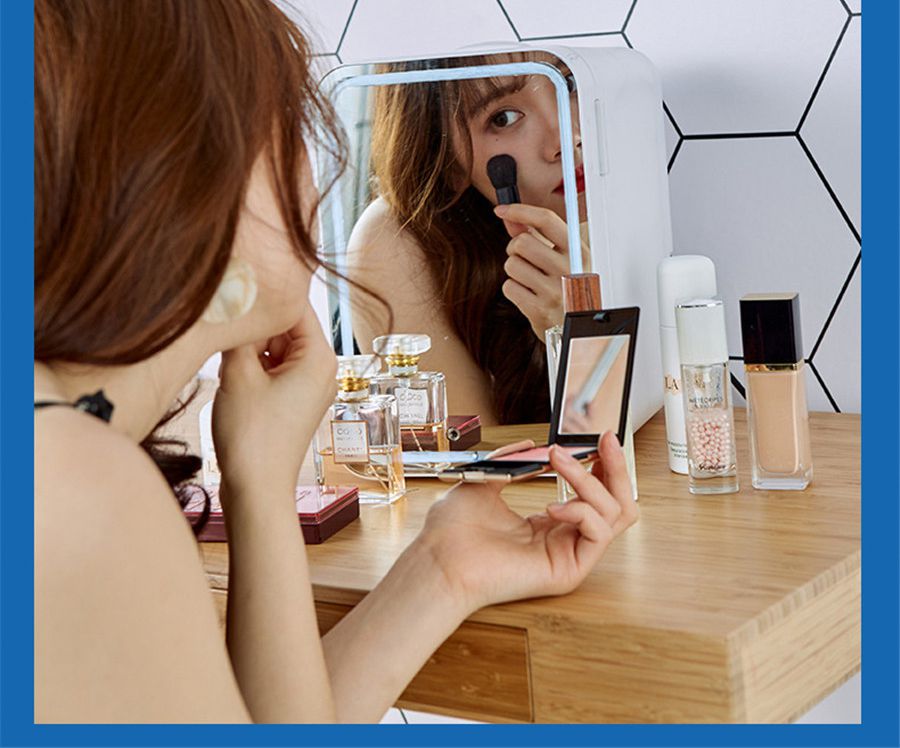 Keep the following points in mind when shopping:
Size: First check the products you own and the number of products used.
For example, a four-liter refrigerator can hold six 12-ounce cans, so a regular-sized can has enough storage space.
Interior: Look for refrigerators with movable shelves because you can use them to customize the space.
Temperature: Pay attention to the temperature of the refrigerator. The operation of skin care refrigerators is different from that of mini portable refrigerators for food. For beauty products, just make sure that the operating temperature of the refrigerator is not lower than 32ºF so that they will not freeze. "
Our factory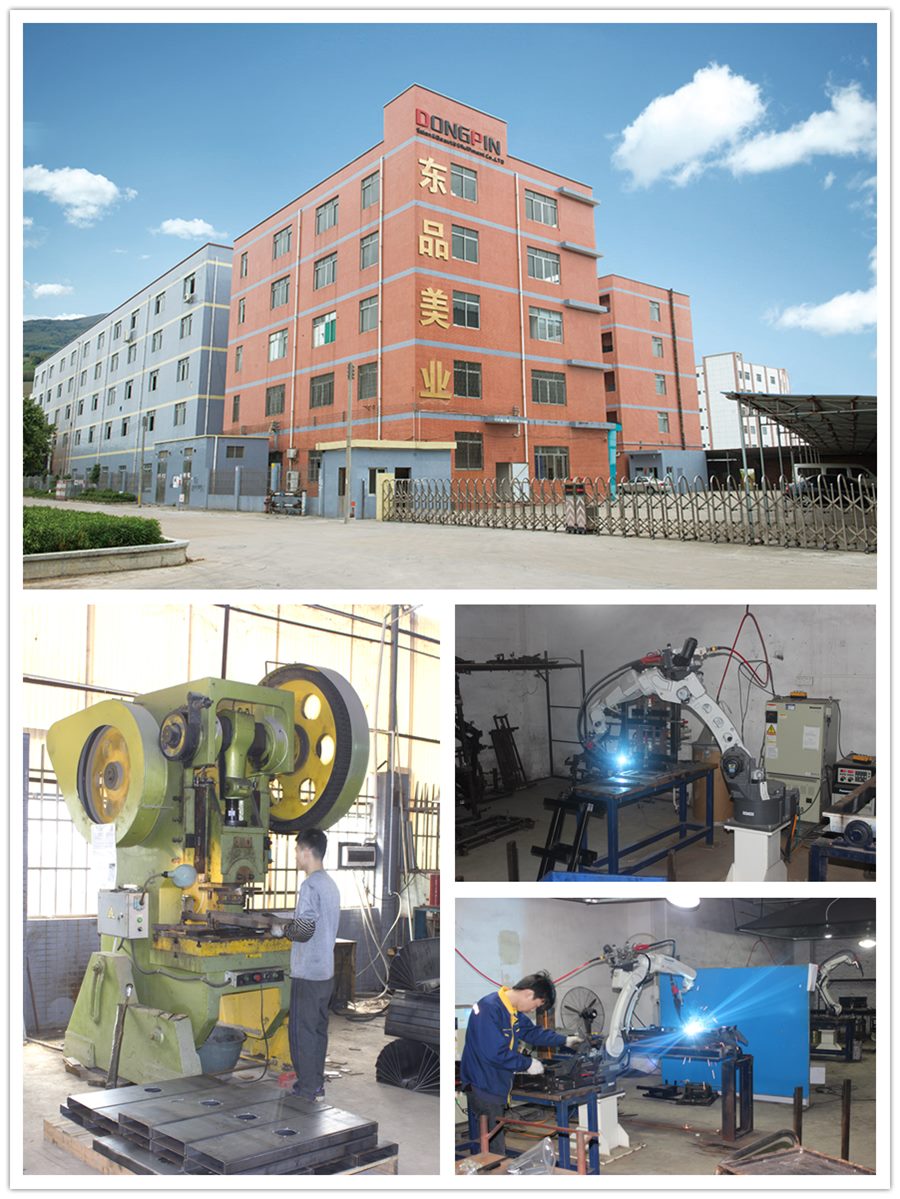 FAQ:
1.Are you a manufacturer?
A: Yes. We are a manufacturer with 15 years experience,located in Foshan,China.
2.Guarantee product quality, what do you do?
A: We have 8 professional quality inspector to ensure the high quality of all our products before packing.
After detection, the product will be thoroughly wiped and cleaned before packing.
3.Can the price be cheaper?
A: YES. A certain amount is reached and the price is more favorable. Contact your sales consultant right away.
4.Can you accept customized orders? OEM or ODM orders?
A: Yes. We can. Customized orders are always welcomed, as well as OEM and ODM.
5.Is there a spot in the US overseas warehouse?
Yes. Some products have a small inventory in Texas, USA. If you are interested in purchasing, please contact the sales consultant as soon as possible.