It's an indisputable fact that customers want to get the best service when they walk into salons for relaxation or beauty projects. As a professional beauty esthetician, you should know good service should be your priority goal which contains comfortable and professional beauty equipment and therapist's skills. So for the new salons, if you don't have a comfortable and professional beauty therapy bed, you may not attract customers and lose your market. Dongpin has professional beauty equipment for sale, if you want to buy please continue to read the article.
There are numerous types of beauty therapy beds on the market and fretting you to choose, but follow this article and you will narrow down your selection and be clear about your choice.
Choose the Best Beauty Therapy Bed
Tip 1: Budget
When you start a new salon and plan to purchase your beauty equipment, the first thing you should consider is your budget. A fine and quality beauty therapy bed is not cheap and the more functional and comfortable one the more expensive. There are entry level, mid-level, and professional level types of therapy beds on the market. The entry-level means fewer functions and comforts you will get though you can get that for a cheap price. It's highly suggested that you can start from the mid-level which can give you the important function, features, durability, and create value for you.
Tip2: Material
Different materials can vary a lot from comfort to quality. Wooden tables are less durable than aluminum tables as aluminum is the strongest material available for frames on the market. Besides that, the embedded material and the cover surface material are important for the bed in terms of comfort and durability.
High density and quality foam are more expensive absolutely but it also offers better comfort. Cheap beauty therapy beds usually have thinner foams in which customers can even feel the wood frame or metal frame beneath the surface. 3 inches of foam is ideal to provide good customer experience.
Generally, two types of surface material are used-PVC leather or PU leather. PU leather feels more like the real leather and softer than PVC leather as the latter feels more like plastic.
Tip3: Size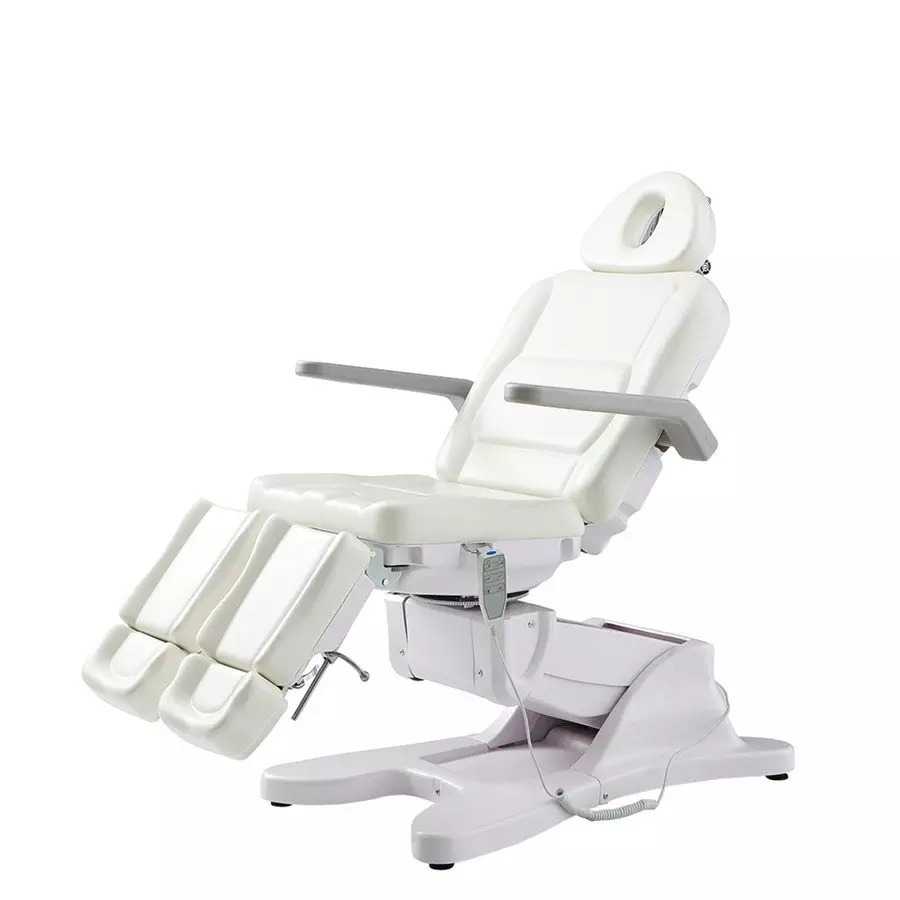 Space of your salon room is one of the essential factors for you to choose the therapy bed size to avoid getting a super big one which makes your customer feel difficult to move around and you to operate hard.
In addition, your clients' body size should also be taken into account. Based on the average body size, it's better for you to choose as wide a table as possible thus clients can feel the comfort maximally than the narrow bed. The right size bed and the right level of comfort can help you to attract more clients as possible and keep them coming back again.
Tip4: Weight carry capacity
Choose a big weight carry capacity! You always don't know your clients' body weight so better purchase the one can hold much weight in the case of those heavy customers. Plus, you can prepare several small portable lightweight beds for small and thin customers to make you stand out from other normal salons.
Tip5: Adjustable height
The width and length of a therapy bed are crucial, so does the height of the bed. The right height is the most key factor for the comfort of both the therapist and customers. Choose an adjustable height bed in which you can set up the ideal height for you and your customers. Choose the one with a range of height options!
Tip6: Portable or stationary
No doubt that a portable therapy bed is the best choice for a therapist if there is a need to do on-site treatments because it's easy to carry around. The stationary bed seldom needs to be carried around considering the features of comfort. Normally, it's heavy and has various features to keep customers feel comfortable. Heavy means it is more durable and can hold more weight.
Tip7: A lifting backrest
Some would suggest that only mobile therapists need the backrest to offer batter experience and service for customers as they use a portable therapy bed. But you can choose a lifting back rest even if you do fix one. You will never know what will happen in the future and it will come in handy if you will have a mobile therapist.
Tip8: Electric or hydraulic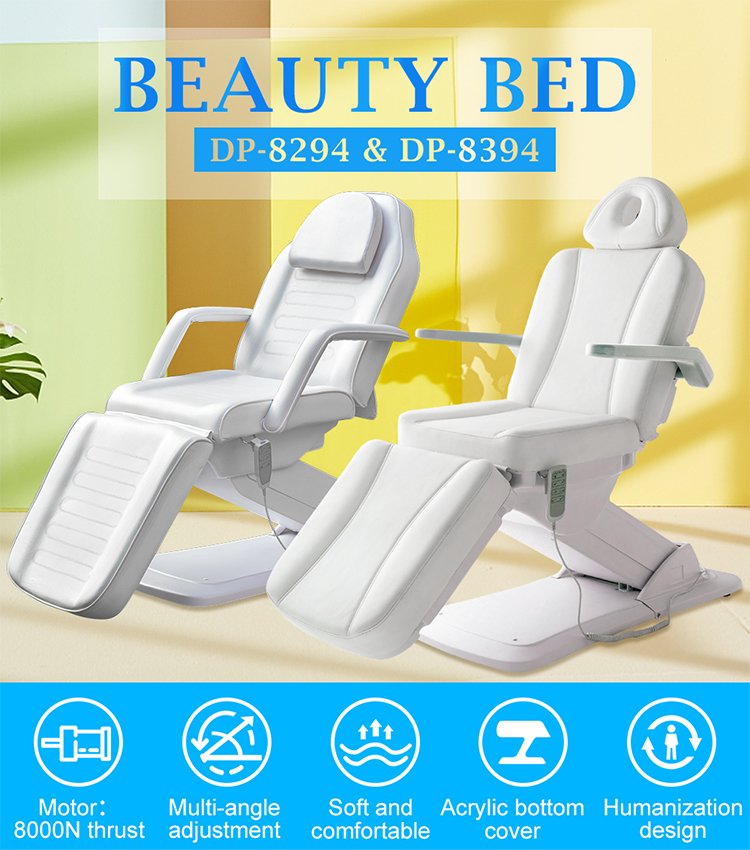 The hydraulic therapy bed has the function of height adjustment and foot pedal and normally can rotate 360°to help the therapist to move and reach. The electric one can give more control of comfort, reach, and mobility for the therapist to adjust up and down. With extra cushion and remote control, all steps are easy to operate and give both therapist and customer a higher level experience of comfort.

Above are the 8 tips for a new salon to select the ideal beauty therapy bed. If you are a professional therapist, try to get the best one you can afford to give customers good service and experience and also can help you to do your business and save money in the long run. Higher price, better quality! Dongpin has professional beauty equipment for sale, if you want to buy please contact us.

Tags: Beauty salon bed, Beauty therapy bed