Chinese New Year is here!
New Year is a traditional Chinese holiday, so all employees of the company have a 14-day holiday.
On the occasion of this new year, on behalf of all DongPin employees, I wish you all:
The Year of the Ox is healthy, happy and wealthy!
World Peace!
No disease entanglement!
Doom disappeared.
If you have any questions about our products during our holiday, please leave a message in the message box. Email to beauty@dong-pin.com. Or call +86-13630114410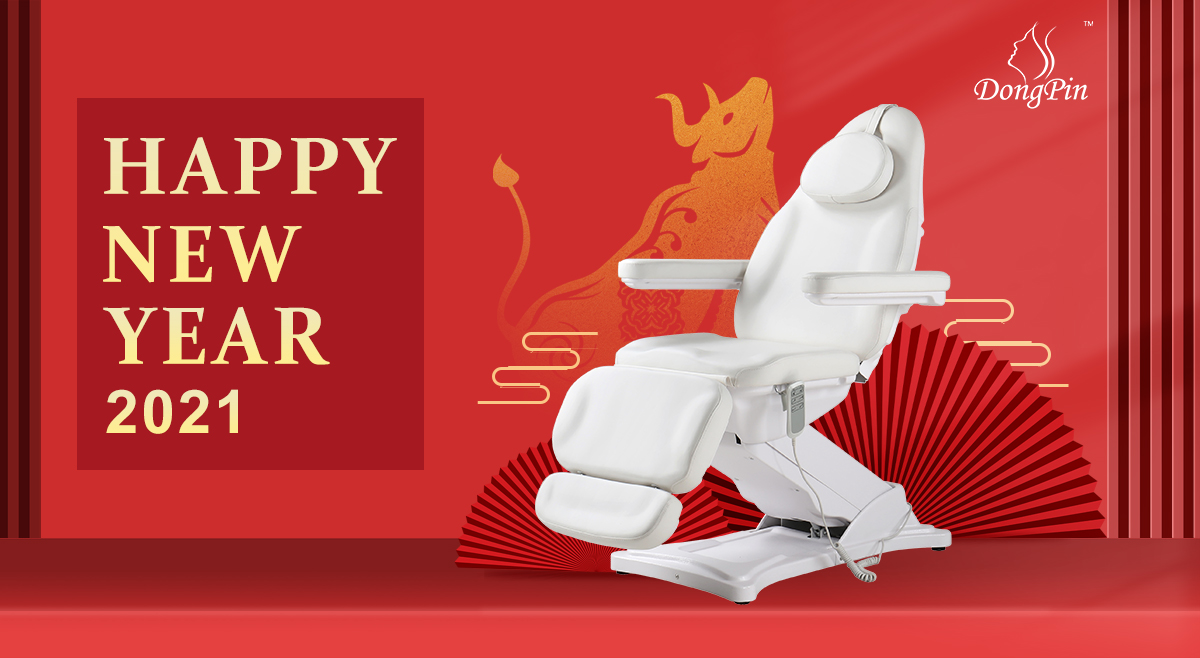 Tags: beauty massage table