Wal-Mart and other grocery sellers in the United States are installing clear glass partitions at the checkout counter to protect cashiers from coronavirus infections.
The original design of this protective cover is to prevent the release of virus-containing droplets when coughing, sneezing, and talking. If not covered, these droplets may fly directly into the respiratory system of the cashier. Because cashiers have to deal with dozens of customers during their work, they cannot avoid conversation. Therefore, at the moment when the new crown is popular, major supermarkets in the United States have begun to install transparent glass baffles.
During the outbreak of the new coronavirus, supermarkets are a basic business that can continue to operate. Even if the government issues stricter home evacuation guidelines, supermarkets will continue to operate, otherwise, the residents' lives will not be able to provide basic security. So far, coronavirus disease has caused nearly one million people in the United States.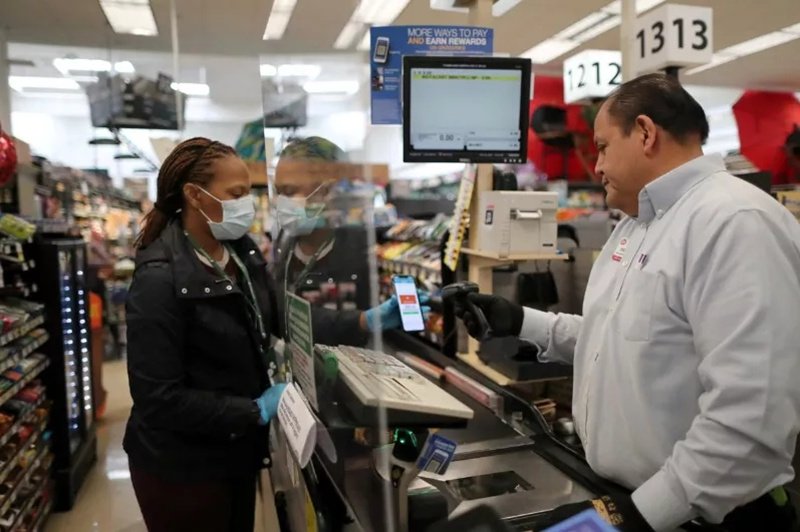 Kroger is the largest supermarket chain in the United States with nearly 2,800 branches, including Ralphs, Harris Teeter, and Food Less.
The company said in a statement that these partitions and ground safety lines tell customers how far they should stand while waiting for payment. This is an effective way to keep customers and cashiers at a safe distance.
Albertson's company said that their work in more than 2,200 stores has basically completed the arrangement of glass baffles, including Safeway, Jewel-Osco, and Acme.
Albertsons CEO Vivek Sankaran said: "This is to protect the safety of employees who keep close contact with the public, but also provides our customers with additional security because now you do not know who will be infected with the new crown, some supermarket cashier Infection with coronavirus disease is also a safety hazard for customers "
Wal-Mart has about 4,800 stores in the United States, more than any other American retailer. Wal-Mart tweeted that this effort can help everyone who walks into our supermarkets feel at ease and at ease.
Amazon Food 's Whole Foods and regional supermarket chains such as Publix, Meijer, Winn-Dixie, Giant Eagle, and H-E-B are also setting up protective barriers.
Nick Eastwood, president of Always Food Safe, a food safety training organization, said that plexiglass separators should help reduce the risk of viruses infecting grocery cashiers.