All modern spa pedicure chairs you'll buy these days are pipeless. Pipeless just means that the whirlpool jet doesn't use any pipes. That's not to say they don't need any plumbing - they do! Pipeless Pedi Chairs do require plumbing such as drains and external pipes. Whilst a No Plumbing Pedicure Chairs are just plain basins or tubs that you have to manually add and remove water as needed.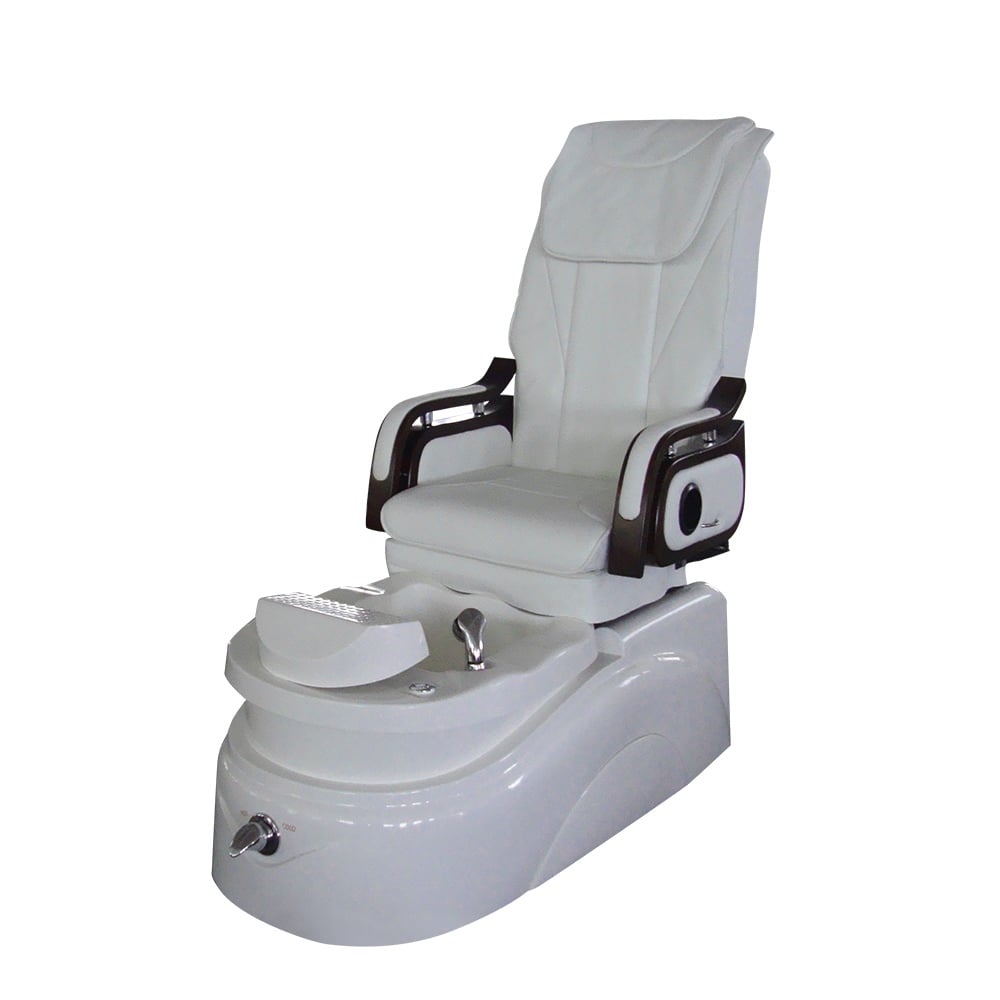 One of the obvious advantages of the pipeless manicure pedicure chair is that it can improve the sanitary, which is all clients expect as pedicure infection is always the fear of customers.
Pipe-free pedicure spa chairs are a lot more hygienic and easier to clean than the older models of Pedi chairs which used pipes to create the whirlpool effects. All you have to do for a pipeless pedicure chair is snap off the removable jets, sanitize them, and put them back on. However, the old-fashioned pedicure chairs are very difficult to clean the inner pipe, which can easily leave the discharged water, bacteria, and dirty substances in the pipe, thus causing infection. Pipeless Pedicure Chairs use fans which can easily be detached and disinfected after each client.
Pipe-less luxury pedicure chairs utilize cutting edge jet motor technology that makes them extremely reliable and sanitary. They are also easy to install and maintain. Additionally, because these chairs don't require plumbing, they can be placed anywhere in your salon or spa and moved around as needed to make the most of your salon space.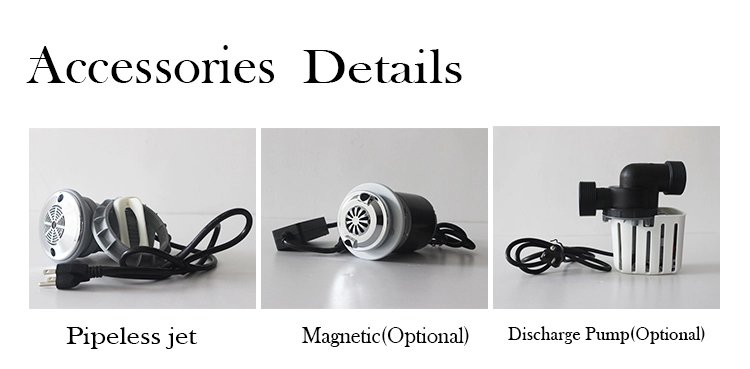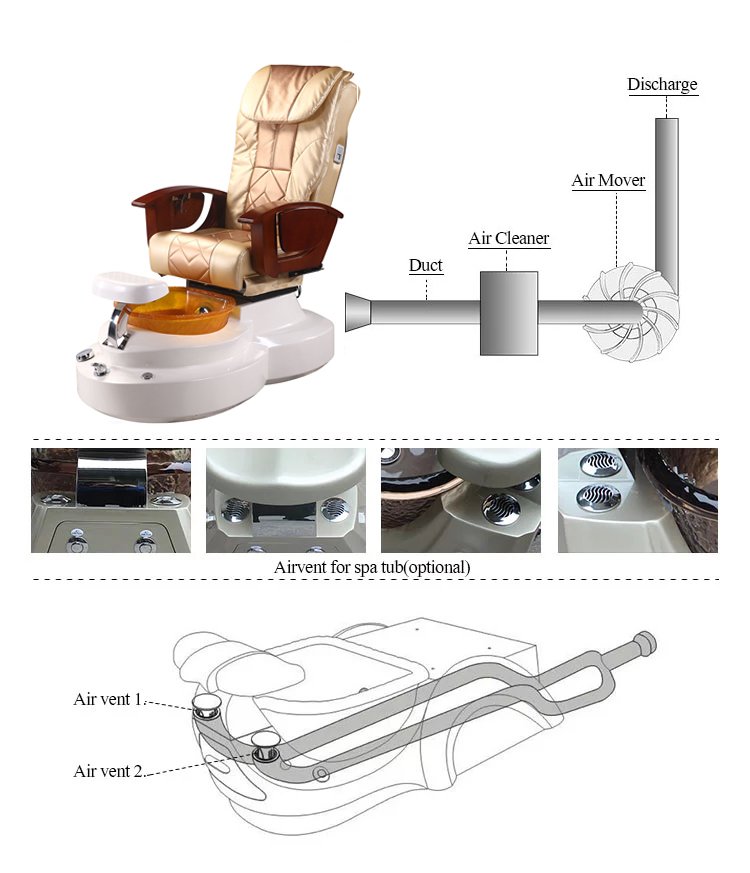 In a modern spa pedicure chair, customers will be able to relax, knowing that they're in safe, clean hands. Your clients shouldn't have to be worried that they might get an infection on their next visit. About the pedicure chair price, since the newer chair has more electrical components such as the propellers which are more costly, it tends to be more expensive over the old fashion Pedi chairs. But health and comfort are more important than money. As a pedicure chair factory, Dongpin Beauty always has been developing healthier and more comfortable products for our customers to give them a more comfortable experience. If you want to buy beauty equipment, please contact us.

Tags: Modern Spa Pedicure Chairs, Pipeless Manicure Pedicure Chair