DP-3105 free combination manicure table
Product Detail
Feedback now
DP-3105 manicure table with the free combination of ventilation holes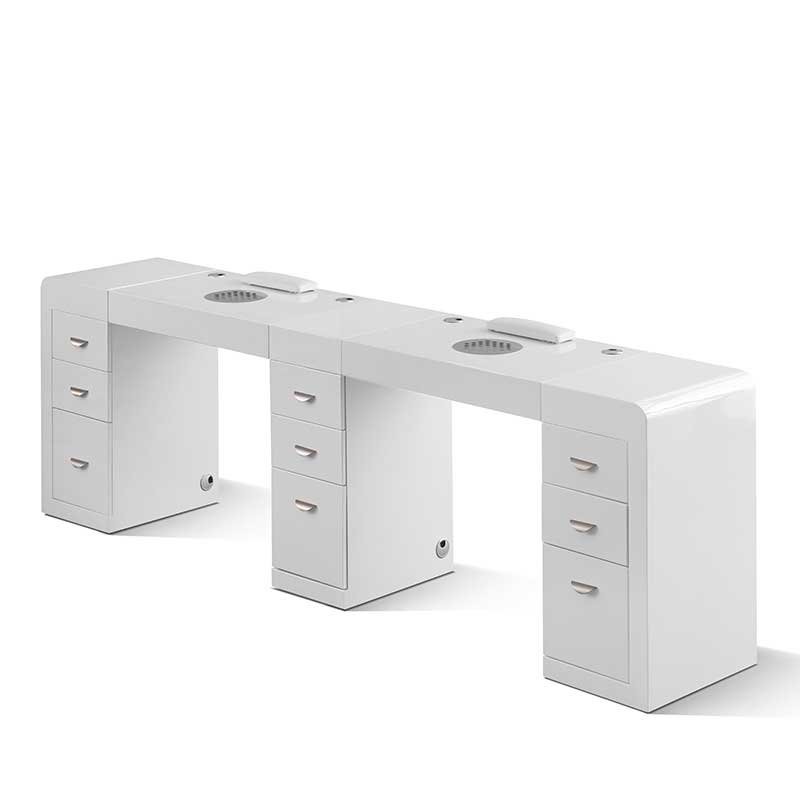 Product parameters
Item Number

Item

Material

Specification

(

cm

)

Carton Size

(

cm

)

Carton CBM

(

m3

)

total

Weight

(

KGS

)

DP-3102(A+C+F)

Manicure table (

without fan

)

wooden

,

metal

,
118*48*80

cm

40
53
85
0.18
41/51
81
53
16
0.07
0.31
85
53
13
0.06

DP-3103(B+C+F)

Manicure table (

without fan

)

wooden

,

metal

,
118*48*80

cm

40
53
85
0.18
41/51
81
53
16
0.07
0.31
85
53
13
0.06

DP-3104 (A+B+C)

Manicure table (

without fan

)

wooden

,

metal

,
145*48*80

cm

40
53
85
0.18
56/66
40
53
85
0.18
0.43
81
53
16
0.07

DP-3105 (A+C+E++C+B)

Manicure table (

without fan

)

wooden

,

metal

,
250.5*48*80

cm

40
53
85
0.18
86/101
81
53
16
0.07
36
53
85
0.16
0.66
81
53
16
0.07
40
53
85
0.18

DP-3106 (F+C+E+C+F)

Manicure table (

without fan

)

wooden

,

metal

,
196.5*48*80

cm

85
53
13
0.06
0.42
56/71
81
53
16
0.07
36
53
85
0.16
81
53
16
0.07
85
53
13
0.06
Product advantages
Professional double manicure table with exhaust device

,

modern design

,

suitable for

2

clients/manicurists to perform manicure at the same time

.
2.9 drawers-enough space for all nail products needed for nails, manicure tools, and dryers, small electric blowers can be stored.
Two ventilation

(

optional

),

two soft hand supports

.

DP-3102

,

DP-3103

,

DP-3104 can be freely combined and freely matched

.
If you like multiple cabinets, you can choose the model: DP-3105X, if you like simple ones, you can choose the model: DP-3106.
With a hidden exhaust pipe in the middle

,

to prevent chemical odor and nail powder from entering your beauty salon

,

to maintain fresh air for the beauty salon

.

Color

:

white

Material

:

wooden

,

metal

.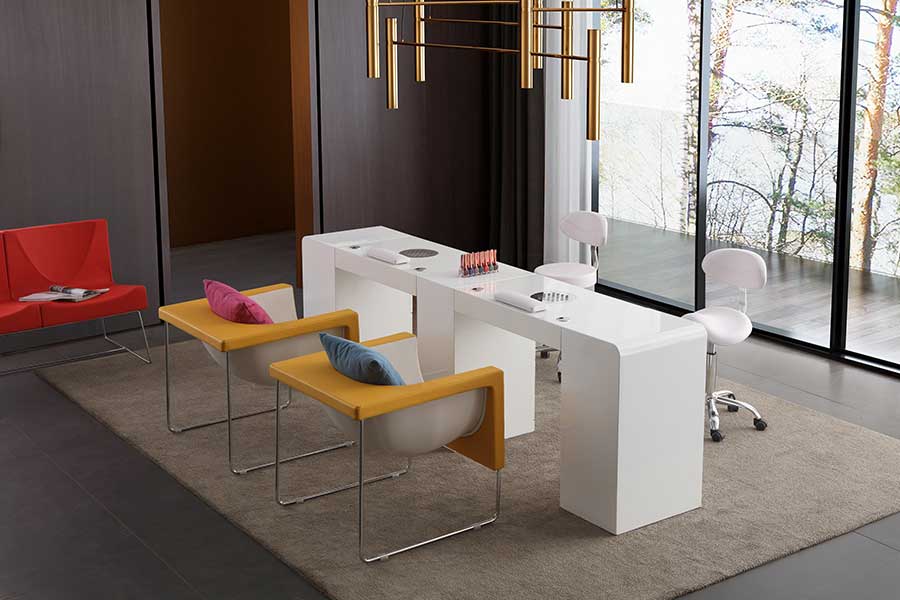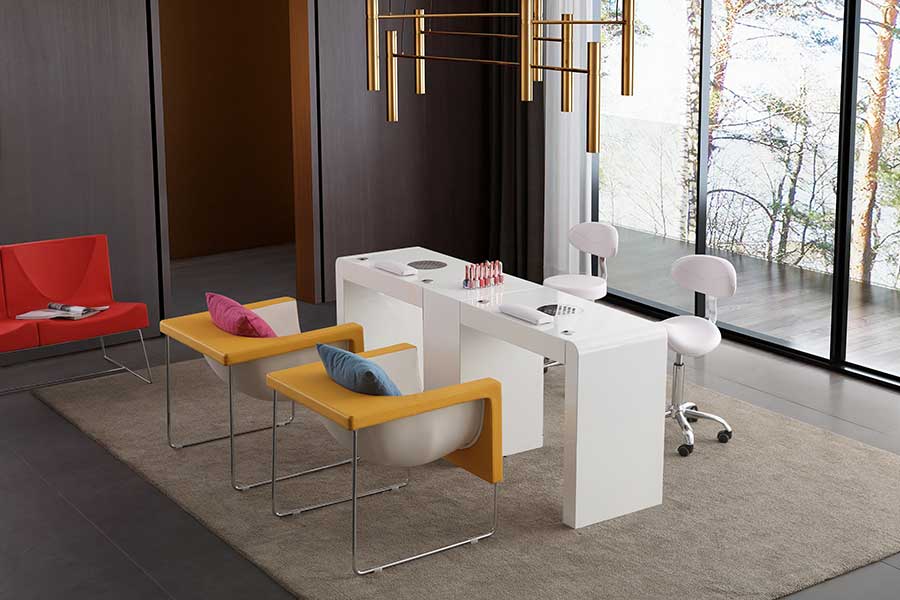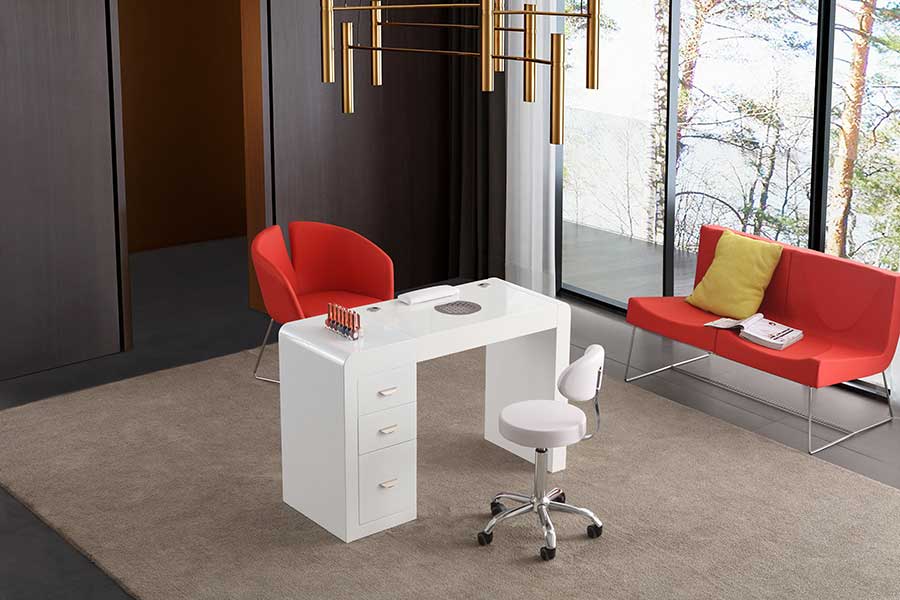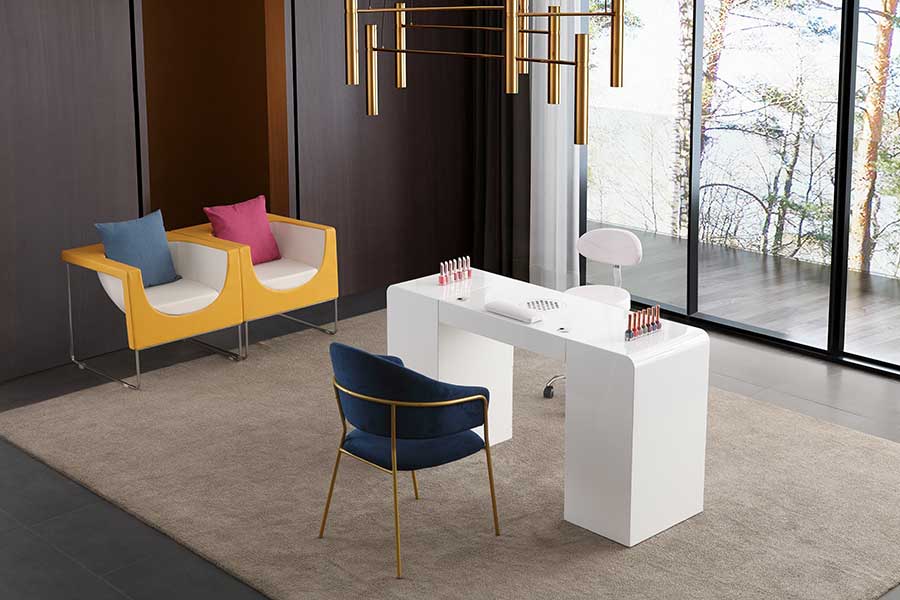 Company Information
Guangdong Dongpin Runako Medical Equipment Co., Ltd. yakatangwa mu 2002 and is a professional beauty equipment manufacturer. We design, manufacture, and sell one-stop services. In our 200 million square meter factory, a group of experienced technical engineers operates modern production equipment to create outstanding beauty equipment.
In 2014, Guangdong Dongpin was recognized as one of the high-tech enterprises in Guangdong Province. Our products have passed ISO13485, ISO9001, CE certification. Through unremitting efforts, our "dongpin" brand products are sold in more than 80 countries and regions such as North America, Europe, Australia, Russia, and Spain. With continuous innovation and good quality, Dongpin will continue to create better products in the future.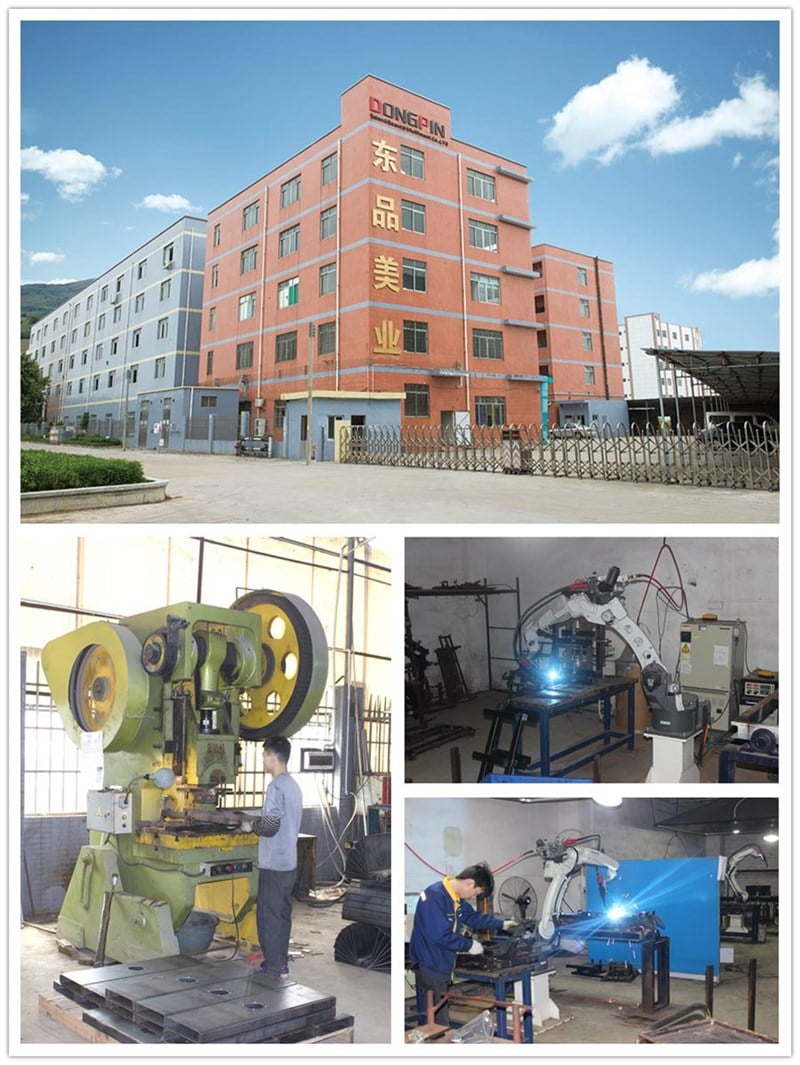 FAQ:
1. Are you a manufacturer?
A: Yes. We are a manufacturer with 15 years of experience, located in Foshan, China.
2. Guarantee product quality, what do you do?
A: We have 8 professional quality inspectors to ensure the high quality of all our products before packing.
After detection, the product will be thoroughly wiped and cleaned before packing.
3. Can the price be cheaper?
A: YES. A certain amount is reached and the price is more favorable. Contact your sales consultant right away.
4. Can you accept customized orders? OEM or ODM orders?
A: Yes. We can. Customized orders are always welcomed, as well as OEM and ODM.
5. Is there a spot in the US overseas warehouse?
Yes. Some products have a small inventory in Texas, USA. If you are interested in purchasing, please contact the sales consultant as soon as possible.