China factory direct sales the best folding & portable massage tables with premium quality!!
Folding massage bed, as its name suggests, can be folded up and placed. It is easy to carry. The folding function massage table can solve the problem of insufficient space in family and massage places. And the height and length of the portable beauty massage bed can be automatically adjusted, which completely meets the different height of people. Make people feel more comfortable when lying on it. The body is fully relaxed.
Dongpin Beauty portable massage chair/table/bed is suitable for therapists who offer home service or travel for work. Tattoo studios or spa lounges will also need this furniture. If you're worried about not having much space,a folding beauty bed is what you need.
DP-BM2523-123 Portable folding beauty facial bed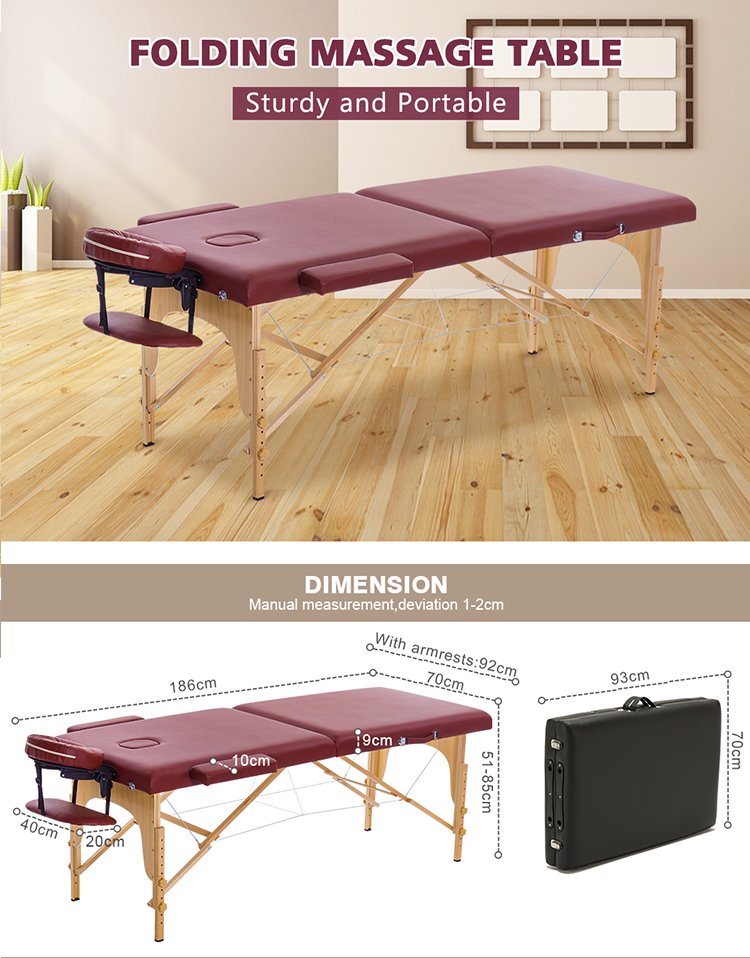 Features:
1.Detachable armrests
2.Detachable and adjustable headrest and hand rest
3.Height adjustable 51-85cm
4.Folded and ready to take away
5.With high strength steel wire
Details:
1.Overall lifting. Adjust rotatable nut, the bed can be raised and lowered.

2.Headrest tilt. Adjust the rotatable nut, the headrest can be tilted.

3. Foldable for easy handling and storage.

If you like doing more professionally, it will be great to find the best portable massage tables from a professional massage bed factory. Buy the best quality portable & folding massage tables with wholesale prices from Guangdong Dongpin Beauty. In addition to the portable beauty massage bed/table, Guangdong Dongpin Beauty has also mainly run other beauty and physiotherapy equipment, such as electric beauty massage table/ bed, pedicure chair, beauty trolley, beauty salon stool/chair, face scrub brush, and other personal care instruments. Find the best deals for beauty equipment with Guangdong Dongpin Beauty Medical Equipment Co., Ltd., your trusted professional factory at your service. Welcome to consult and order!

Tags: Folding Massage Table, Portable Massage Table