Friends who have been to the beauty salon know that the beauty salon is to provide services to customers. Generally, there will be a multi-layer trolley next to the bed, which is filled with various skin care products and clean small washbasins. The object, with a wheel underneath, can be moved at will, and dragged away, it is very convenient to use! I thought that beauty trolley is only exclusive to beauty salons, but I didn't expect it to be a good fashion item at home now! And it is more practical than the table!
This kind of small cart has many advantages. First, it is a multi-layer design, which has a very strong storage capacity, and then it is a portable, removable pulley. No matter where you want to put it, there is no effort, it can be dragged and walked. With a hand-carrying rack, the trolley can be too convenient! Then there is the aesthetics. The appearance of this small cart is very beautiful, it does not look simple at all, and it is small in size, so it can be put in one place. No space!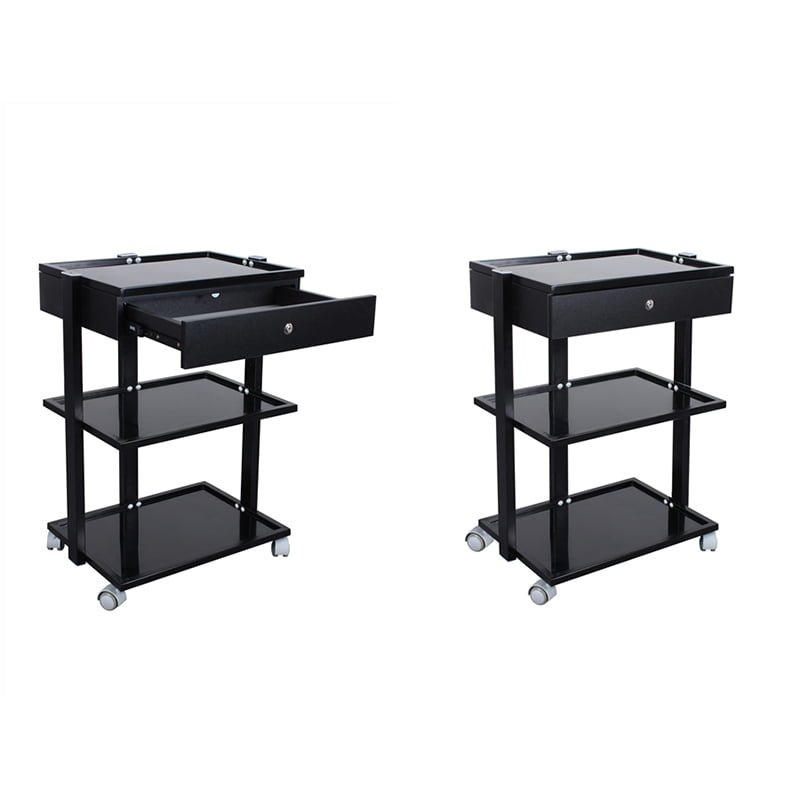 There are also many uses for small carts, such as being placed in the kitchen, which can be used as a vegetable preparation vehicle, or a seasoning vehicle, and when cooking, it is very convenient to pull it around and pick up items, compared to placing an island or a table. Are commonly used items better?
It can also be placed in the living room and next to the sofa. Although it is inconspicuous, the storage capacity is much stronger than the sofa side table, and it is also very good as a small mobile snack car. Sitting on the sofa, it is full It 's delicious, and I 'm just enjoying the food while chasing the drama!
The same can also be placed on the bedside of the bedroom, next to the toilet in the bathroom, etc. It can be applied to too many scenes! And there is no awkwardness to put there! This is a bit, mainly due to its diverse shape! Not just limited to one material and style.